Vacorda ndustrial fuel level Glass tube liquid magnetic level gauge
Product Description
The UHC type magnetic flap liquid level gauge is made up of measuring body,dual-colored display
cylinder, ruler, top&low flange, magnetic ball and transmitter (4-20mA). Based on buoyance
principle, the magnetic ball in the body of the level gauge is up or down with the liquid level
changing and makes dual-colored turning to show the level of medium. Each cylinder is with
two-color axisymmetric structures. The distance of two cylinders is 10mm. Red side of display
cylinder indicates liquid and white side display cylinder indicates air. Besides measuring liquid
level, it also could measure the interface of the two kinds of liquid.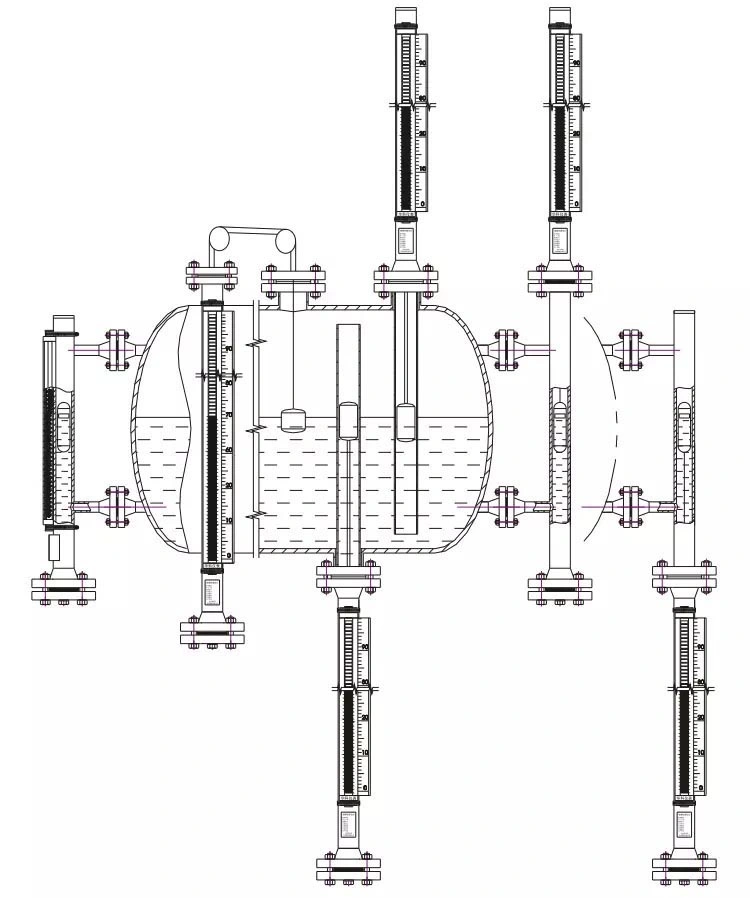 Product features
1. Simple structure, good stability and reliability.
2. Independent of medium's physical and chemical states such as conductivity, dielectric constants, foam etc.
3. Appliable for all kinds of medium environment such as corrosive, toxic and explosive one.
4. Interface measurement or level measurement of 2 kinds of medium with different density.
5. Two-wire 4~20mADC signal output, 0.8'' or 0.56" LED digital display.
Product Parameters
(1) Center-center distance:

150~6000mm

(2) Medium density:

More than 0.45g/cm3

(3) Nominal pressure:

PN2.5~PN40, PN40~PN320(x 0.1MPa)

(4) Material:

SS304, 316L, PP, PTFE, or customized

(5)Operating temperature:

-190 ~ +425 °C

(6) Process connection:

DN20~DN80/RF/14,DN80~DN250/RF/14

(7)Indicator types:

A: Al &ABS flap cylinder

B: Al flap plate

C: PVC ABS flap cylinder

D: PP&ABS flap cylinder

E: AL &LED

F: PP&LED

(8) Structure of top chamber:

1.Welding cover

2.welding cover with M14*1.5 plug screw

3.flange

4.flange with M14*1.5 plug screw

5.welding cover with DN20 flange

6.flange with DN20 flange

7.welding cover with air valve

8.flange with air valve

(9) Structure of bottom chamber:

1.flange cover

2.flange with drain plug screw

3.flange with DN20 welding tube

4.with DN20 flange

5.with needle/ball valve

(10)Protection class:

IP65
Product Details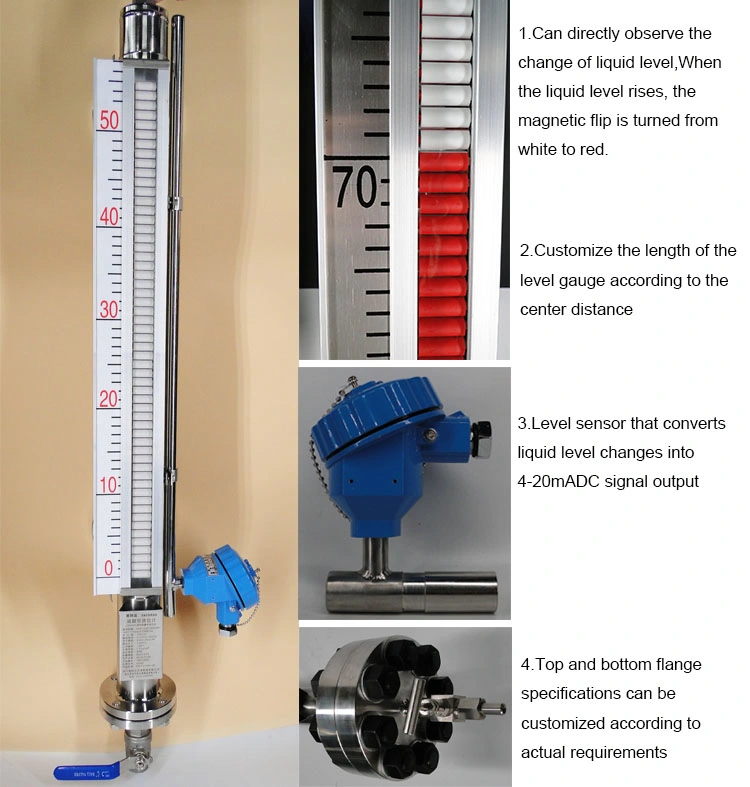 Product Application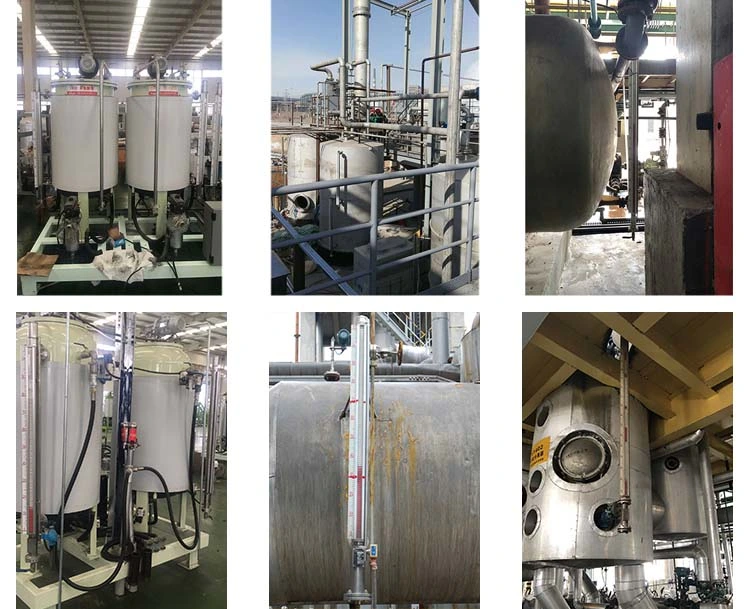 Company Information