Why choose us:
1. 23 years of instrumentation equipment production experience
2. Product support OEM / ODM, export to more than 100 countries
3. The company area 20,000 square meters, and 150+ orders per month
4. Provide email, skype, whatsapp provide 24-hour one-on-one technical support service online
Product Description
Glass plate level gauge is divided into three kinds: Transparent type, reflection-type and sight glass type. The level gauge is mainly composed by level gauge's body, upper valve (gas valve), lower valve (liquid valve), drain valve, insurance steel ball and so on. When the glass plate have some cracks or be damaged, the insurance steel ball will automatically stop the side valve of gas and liquid to avoid or reduce flowing. So the worker can cut off the bottom valve to handle it. This series product is stable, sealed and reliable, simple installation, which is ideal instrument for detecting for liquid level in all kinds of containers with middle or low pressure.Connecting the upper and lower flanges of this level gauge with the upper and lower flanges of the container to form a permeator, then the height of liquid can be directly seen.
Product Parameters
(1) Center-center distance:

0~300-0~2000mm

(2) Recommend enter-center distance:

(3) material

carbon steel, 304, 316L

(4) pressure(MPa)

transparent:2.5,6.3;
reflex:4.0;
mirror:0.1,0.6

(5)working temperature

0~250ºC

(6) process flange

DN20(3/4'') HG/T 20592-2009

(7)heating steam process flange

RC1/4 inter thread

(8)heating steam pressure

≤1.0MPa

(9)steel ball closing pressure

≥0.3MPa
Detailed Images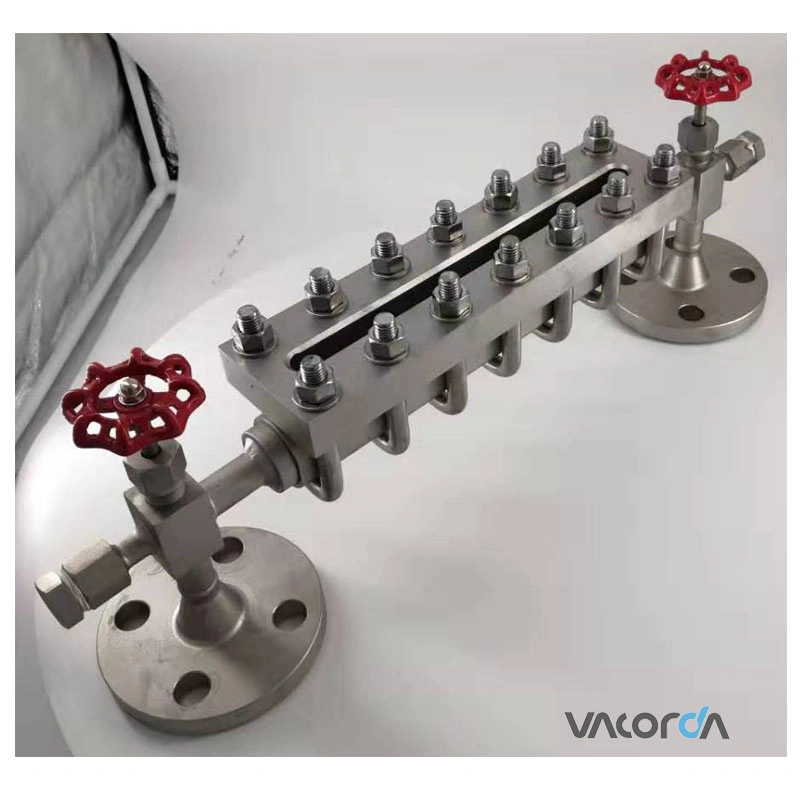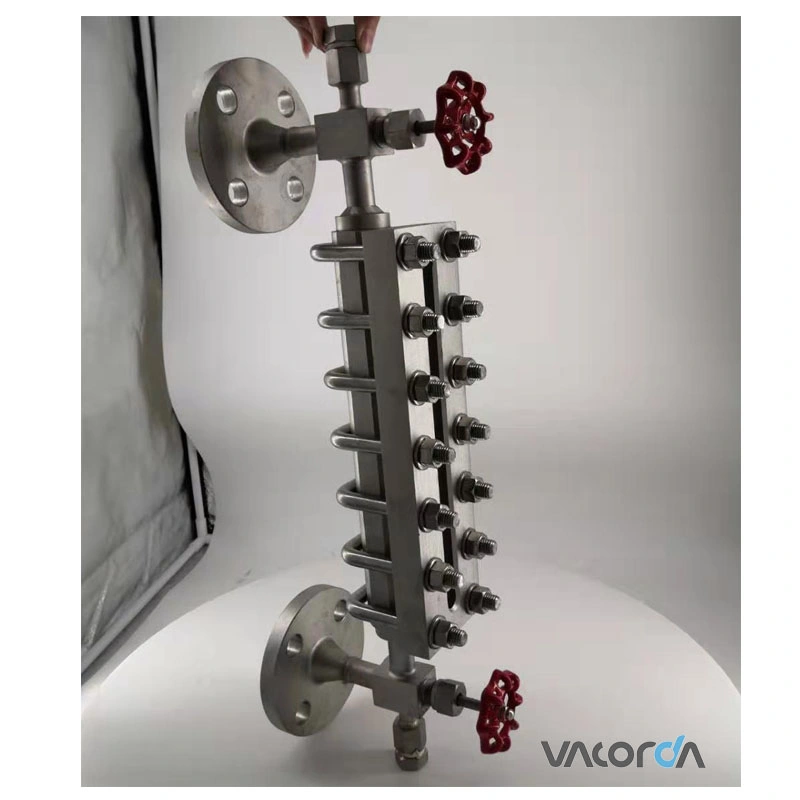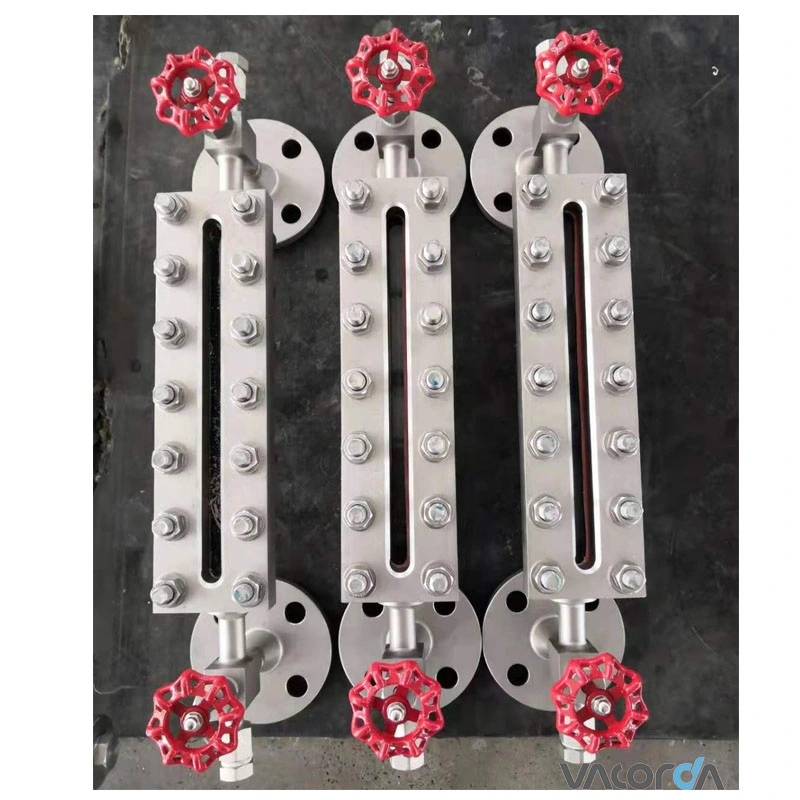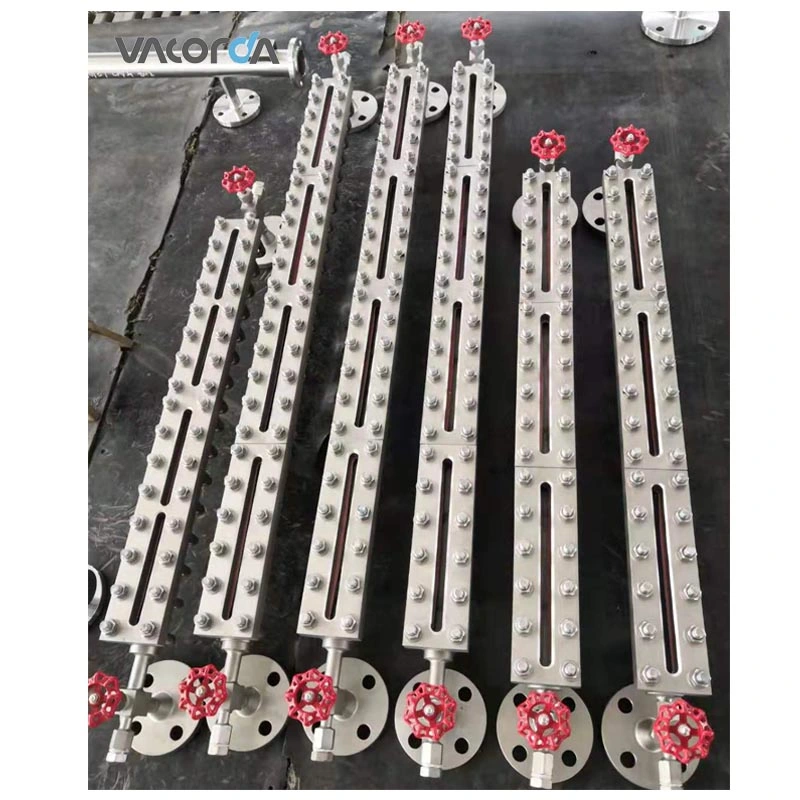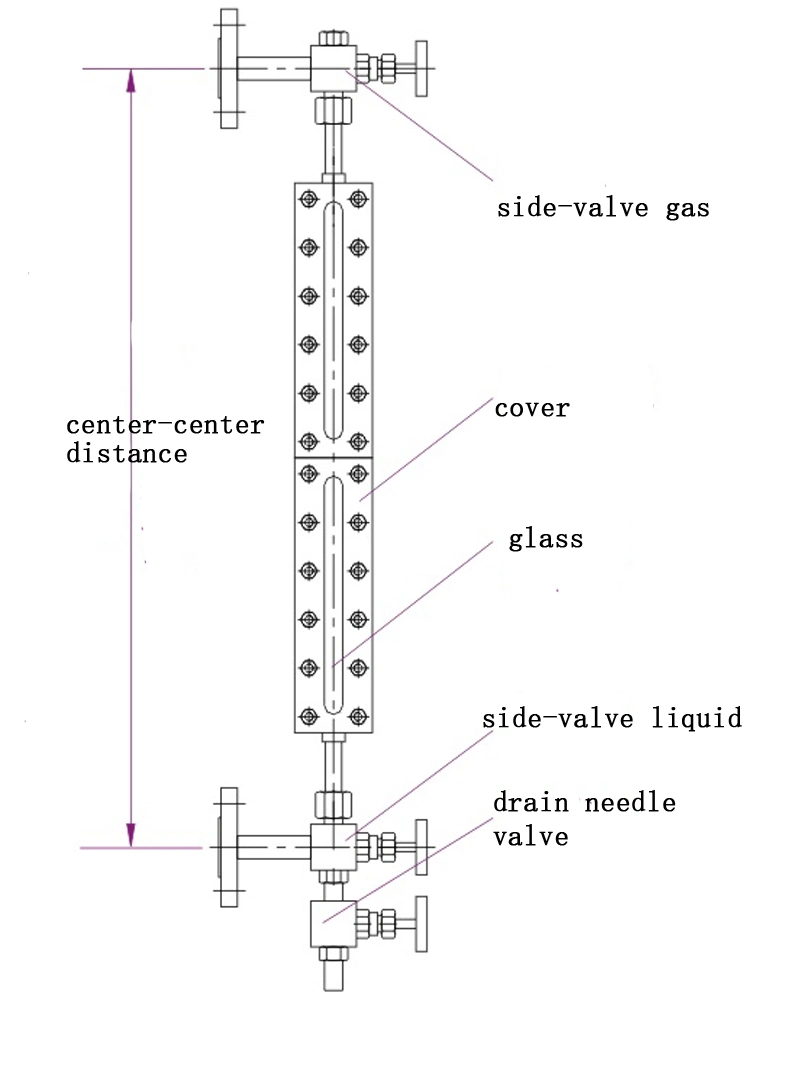 Product Application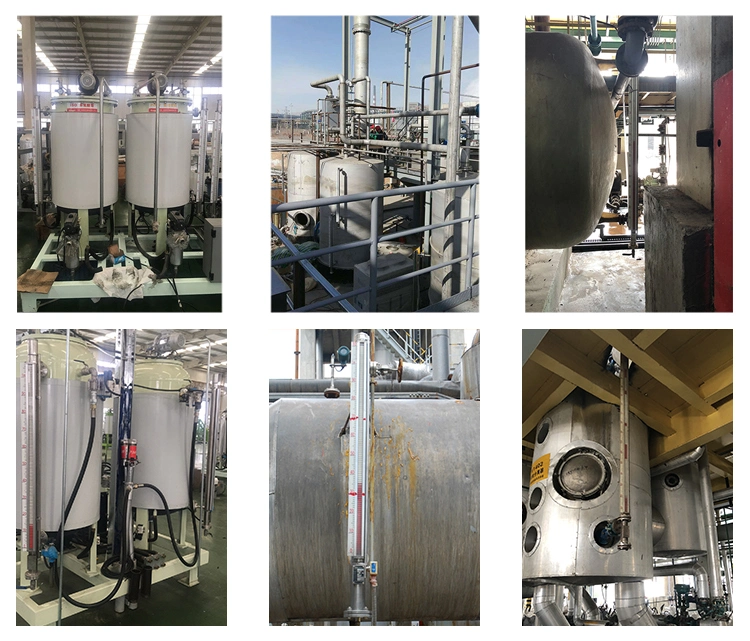 Company Information