The input (plug-in) ultrasonic level gauge uses a high-performance diffused silicon piezoresistive pressure sensor as the measuring element. After a high-reliability amplification processing circuit and precise temperature compensation, the gauge pressure or absolute pressure of the measured medium is converted into a standard Voltage or current signal. This product is small in size and easy to use and install. It can measure the height of the liquid level from the end of the transmitter to the liquid surface directly by putting it in the water.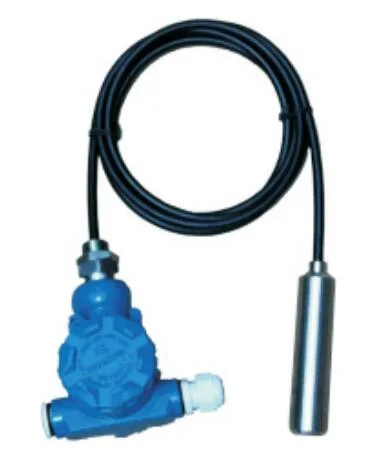 Application areas of input level gauges:
Industrial site liquid level measurement and control, urban water supply and sewage treatment, petroleum, chemical, power plants, hydrological monitoring, reservoirs, dams, hydropower construction and other fields of liquid level measurement and control.
Features of ultrasonic level gauge:
Adopt advanced circuit processing technology, stable performance and high sensitivity; multiple ranges, maximum measurable 200m (water column pressure): 316L stainless steel isolation diaphragm is used for multiple measurement media; flexible configuration, different configurations can be selected according to needs; Integral type and split type are optional; reverse polarity and overvoltage protection; anti-impact and anti-lightning design; laser resistance temperature compensation, zero point and range can be adjusted on-site; wide range of corrosion resistance, created in a variety of media; overload and Strong anti-interference ability and stable performance.
Technical indicators of ultrasonic level gauge:
Measuring range: 0-200mH2O (0-5 meters, 0-10 meters, etc. can be customized)
Accuracy: 0.25%FS, maximum 0.5%FS
Signal output: 4-20mA. 0-5V, RS485 optional
Power supply: 15-36DCV
Diaphragm: 316L stainless steel
Cable: Waterproof and breathable cable
Protection level: IP68 (sensor), IP65 (external transmitter box)
Pressure overload: 2 times full scale pressure
Working temperature: -10 to 80 degrees
Temperature compensation: -10 to 70 degrees