CS-SGEC-I
Stainless Steel Eccentric Clamp End FLow Indicator Sight Glass With Impeller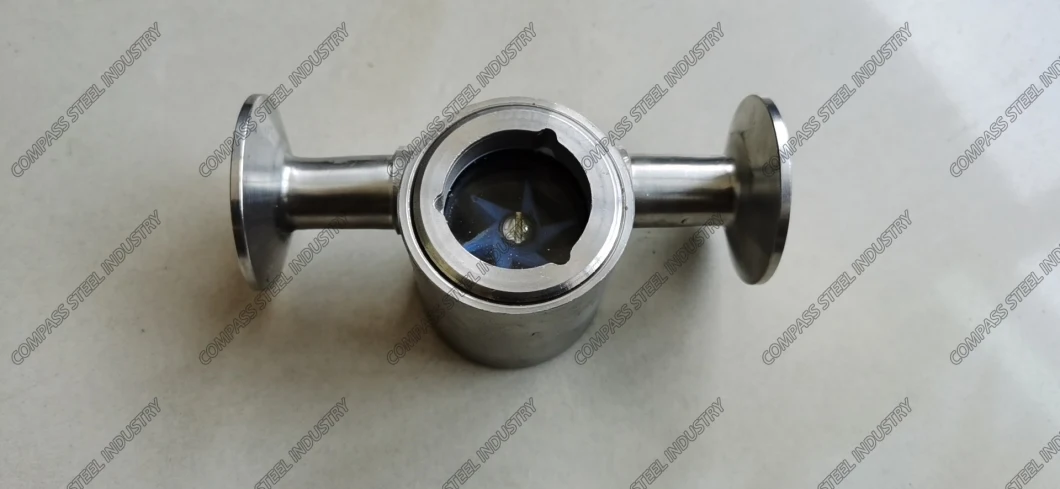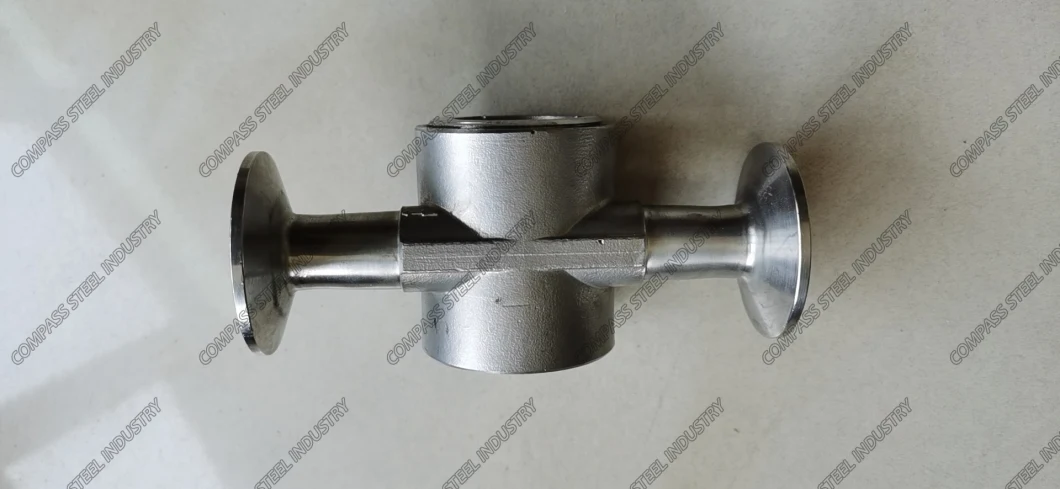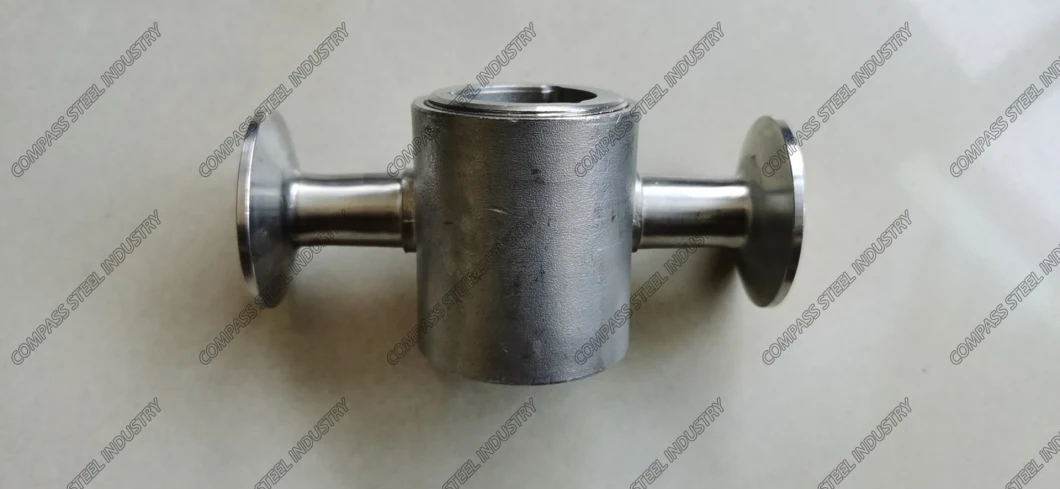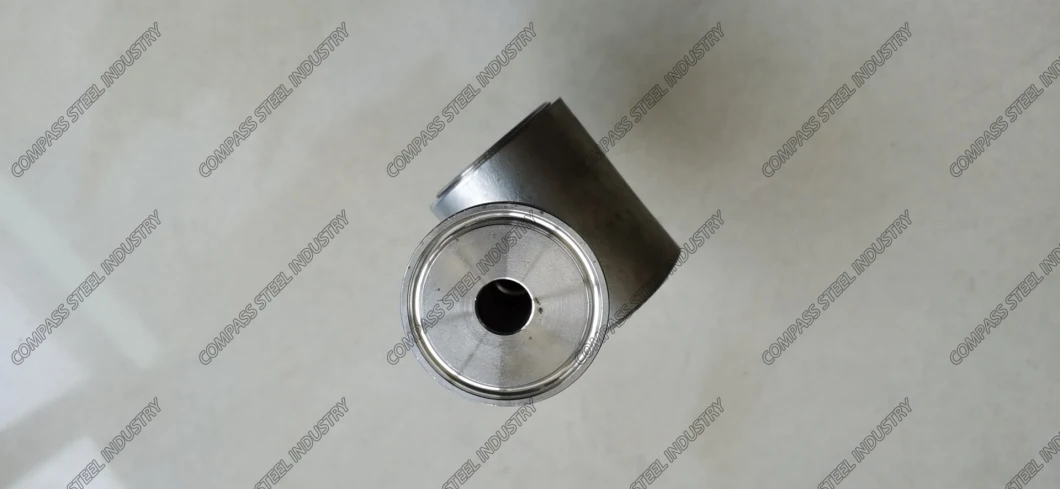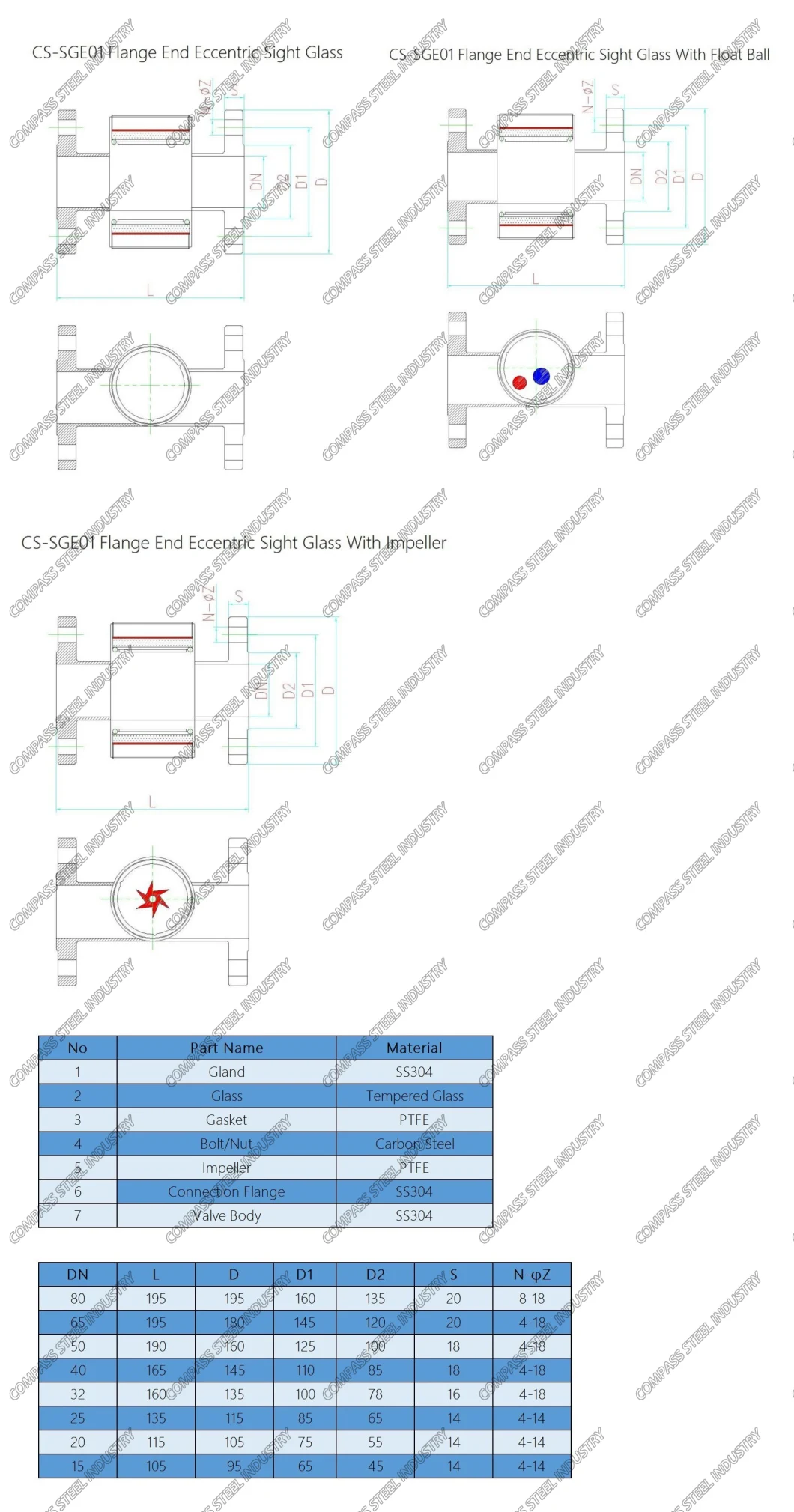 Flow indicator sight glass is designed to help clients monitor and observe fluids to keep them within your safe control. Media including gas, oil, water etc.Sight Glass allows observation of fluids in transit through a three-dimensional pipeline.

The impeller inside can help clients to monitoring liquid speed. We also have other kind, like float ball (stainless steel, plastic) wiper and scale types.This product is a variant of CS-SG01F and can also be used in a variety of environments.
Body

Glass Material

Seal Material

Working Temperature

Operating Pressure

Connection Type

Carbon Steel

Tempered Borosilicate Glass

NBR

PTFE

-10ºC~250ºC

0.6~2.5Mpa

Thread End

SS304

Quartz Glass

-30ºC~800ºC

0.6~1.0Mpa

Flange End

33316L

FPR

Soda Lime Glass

0ºC~80ºC

0.6~1.0Mpa

Weld End
wenzhou compass steel industry flow indicator sight glass supporting the sudden change of max temperature about to 60ºC.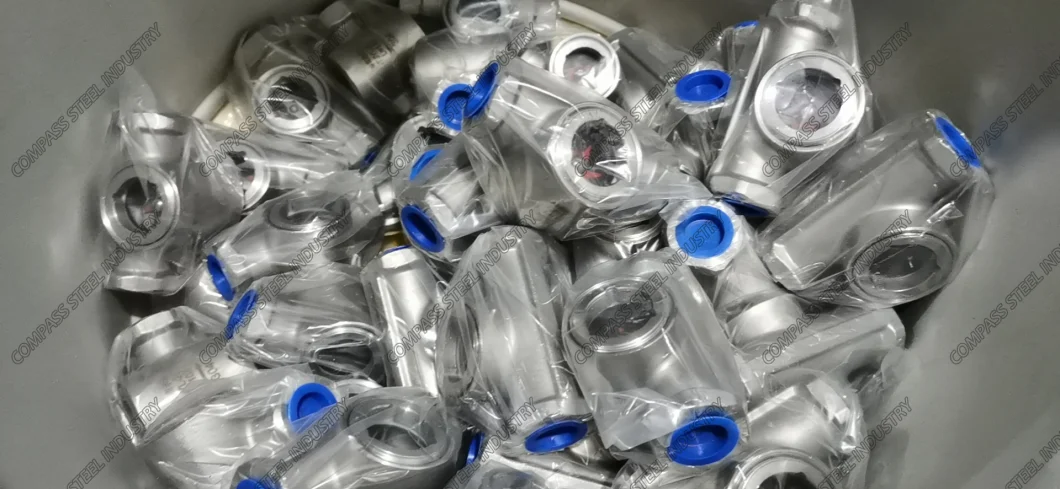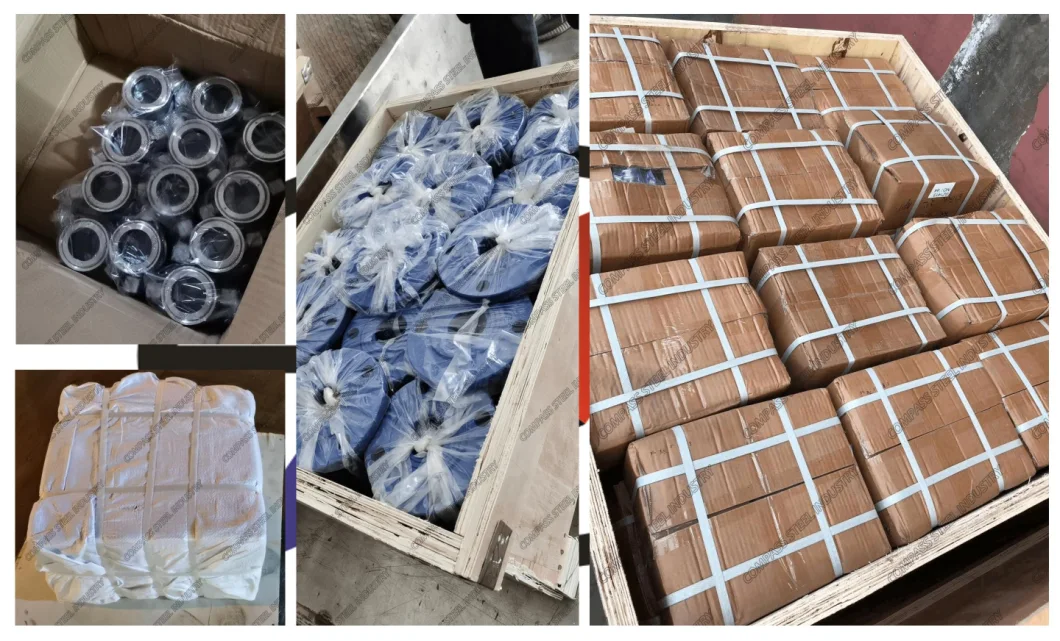 WENZHOU COMPASS STEEL INDUSTRY CO.,LTD specializes in the production and sales of Sight Glass/Flow Indicator, as well as a variety of industrial filters. We have a wealth of experience in customized non-standard products, meanwhile we're launching a variety of new products, e.g. ball valves, check valves, globe valves and gate valves. If you are interested, please consult us.